What is this golden drink that has been buzzing the media? Would you take golden drink if it improves your immunity and your health? It turns out this golden drink is turmeric milk, a beverage concoction of the Indian spice turmeric with several other spices mixed in a coconut milk base.
Also known as golden milk, or Haldi Ka Doodh in India, this golden drink is a traditional drink that originated from India's Ayurveda remedy. Isn't it nice to have a cup of golden drink every day to revitalize your health naturally? This drink has left quite an impression not only with its milky golden appearance, but for its array of healing properties.
Turmeric even helps with the root cause of stubborn fat too. Click here to learn more.
Why should I try this golden drink?
Many of us are typically so busy in our lives that we neglect our health and diet. If you find yourself often falling ill, or eating unhealthily in your busy life and gaining some undesired weight, this golden drink is literally a golden opportunity to nurse yourself back to health.
In fact, Indian parents make this healing beverage for their children whenever their children come down with a minor ailments like cough or cold, or minor injuries, which helps to improve their symptoms and speed up the healing process.
How does this golden drink improve my health?
Inside the golden drink lies its key ingredient turmeric, sometimes called the "king of all spices" for its healing properties. Turmeric's active component called curcumin is a yellow substance that possesses anti-inflammatory and anti-microbial properties, which provide a ton of remarkable health benefits1.
Proven in research to help against weight loss by suppressing chronic inflammation2

Relieve aches and pains, especially the joints, making it a good choice in alternative home remedies for common ailments like the cold and flu, arthritis

Provides skin care to make your skin look more radiant

Improve your gut health by interacting with your gut bacteria to enhance your gut motion3

Boost your immunity

Relieve anxiety

Detoxify liver

Better sleep

And many more
Turmeric even helps with the root cause of stubborn fat too. Click here to learn more.
How do I make this?
Prepare these 5 Ingredients:
2 cups coconut milk

or any milk of your choice such as dairy milk, coconut milk, almond milk, oat milk or soy milk

1 teaspoon turmeric

¼ teaspoon black pepper

contains piperine which is

extremely important

for turmeric to be effective in your body, do not skip this ingredient!

1 piece of ginger sliced

Sweetener if desired such as raw honey, agave or stevia

to mask the pungency of turmeric and give some appealing flavor)
Follow these steps to make the golden drink:
Add all ingredients (except sweetener) into a saucepan and mix well

Heat over medium heat until it starts to bubble

Then turn heat down to low and simmer for about 5 minutes so the flavors meld

Strain out the ginger

Add sweetener and stir

Enjoy

 
If you want to store it so you can easily serve when needed, do this. In a small jar combine:
3 Tbsp turmeric

2 tsp black pepper

1 Tbsp powdered ginger

Cover the jar and shake to mix

To use: Mix 1 teaspoon of the powdered mix with 1 cup of coconut milk
Turmeric even helps with the root cause of stubborn fat too. Click here to learn more.
Adding turmeric into your daily life
Golden drink is a wonderfully nutritious drink to enhance your health and goes well with many food and drinks, though its unique taste can be unappealing to some. As turmeric gains traction in the health industry, you can find it more commonly incorporated in health supplements like probiotics to further enhance thier anti-inflammatory properties. But make sure you always take turmeric together with piperine from black pepper in order for turmeric to be effective in your body.
Turmeric is a great addition to your diet. But did you know… Turmeric even helps with the root cause of stubborn fat too!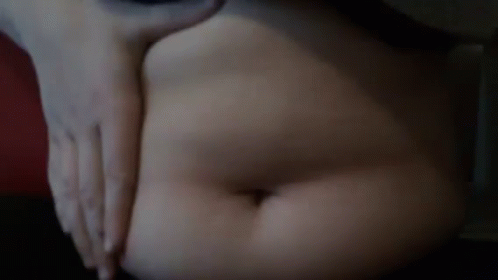 References:
https://www.ncbi.nlm.nih.gov/books/NBK92752/

https://www.ncbi.nlm.nih.gov/pubmed/23339049

https://www.ncbi.nlm.nih.gov/pmc/articles/PMC4729307/

Golden drink recipe: https://www.davidwolfe.com/turmeric-coconut-milk-better-sleep-digestion/